Intraoral Scanner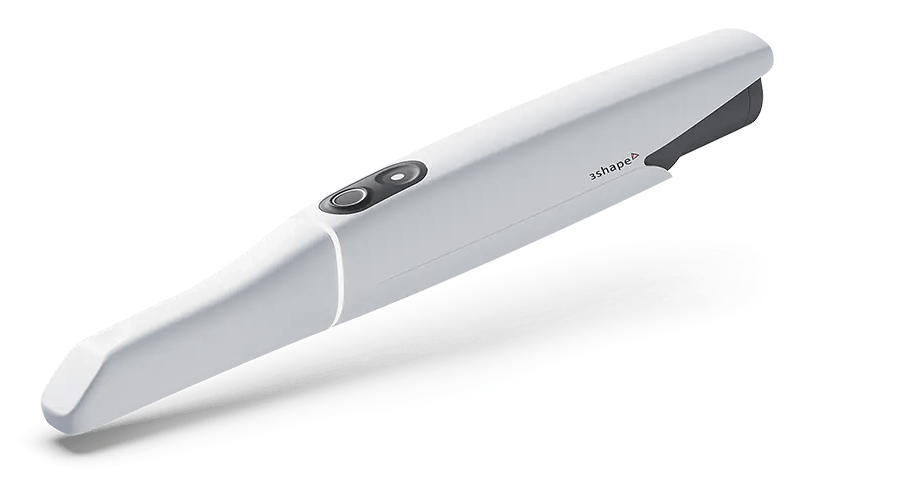 Many individuals find dental visits and procedures uncomfortable, particularly the process of taking dental impressions using messy, gooey materials that can induce the gag reflex. However, advances in dental technology have introduced a solution to this issue - the intraoral scanner.
At Westboro Dental Centre, we employ the 3Shape TRIOS intraoral scanner, a state-of-the-art device that enables us to take digital impressions in full color. This revolutionary tool is transforming the dental industry by eliminating the need for traditional, uncomfortable dental impressions.
The 3Shape TRIOS scanner is a compact, handheld device used to capture 3D images of your teeth and gums. The scanner uses a high-speed camera and laser to create a digital model of your mouth that we can use to create precise dental restorations like crowns, bridges, and implants.
One of the most significant advantages of using the 3Shape TRIOS scanner is that it eliminates the discomfort of traditional dental impressions, which can trigger the gag reflex. The process is swift, painless, and requires no messy impression materials.
Moreover, the scanner produces digital impressions in full color, allowing us to capture every detail of your teeth and gums, ensuring dental restorations that blend in flawlessly with your natural teeth. The scanner is incredibly accurate and precise, reducing the need for adjustments and leading to a quicker, more comfortable restoration process for you.
The 3Shape TRIOS intraoral scanner is a remarkable technological tool that has transformed the dental industry. If you have previously avoided dental procedures due to the fear of uncomfortable traditional impressions, it's time to experience the advantages of this cutting-edge technology. Visit our dental clinic to experience the latest technology for a top-quality dental experience.
At Westboro Dental Centre, we are proud to incorporate the latest technology into our practice, ensuring that you receive exceptional dental care. Modern technology is transforming the way we provide treatment in the health industry, particularly in the dental field, and we're excited to bring these advances to you.
---